A TRIP
TO EARTH
BEFORE
MANKIND
Welcome to Rancho Patagónico, the epicenter of an adventure that travels 300 million years throughout this indomitable South American region.
From the beginning of our planet, through the time of dinosaurs to the beginnings of humanity, we will take you on a journey where you will travel through time.

KNOW PATAGONIA
IN ALL ITS SPLENDOR
Tourist developed, the Rancho Patagónico is the starting point of a unique tourist circuit that links South Patagonia from East to West through a route known as "Ruta del Viento. This circuit includes the projects" National Route 3 "- known as "Ruta Azul" and "Mítica Ruta 40", which connect southern Argentina with the rest of the country both by the Atlantic and the mountains, respectively.
South Patagonia is distinguished by its natural beauties where the Parque Nacional Bosque Petrificado is located, an attraction recognized and commented by travelers who discover real monuments created by nature. Today it is one of the most important attractions of Provincia de Santa Cruz, visited more and more by an eccentric and adventurous tourism.
Patagonia has some of the most extraordinary animals on the planet, adapted to live in harsh conditions - as is the case with terrestrial ones. There are also countless species of birds, fish and aquatic mammals that make life in the southern hemisphere. Through our routes you can meet them all in each of their natural habitats, where they have been living for thousands of years.
The Macizo del Deseado region, located in Extra-Andean Patagonia, covers some 60,000 km2 of the north center of the province of Santa Cruz. It is a relatively flat and elevated area where Jurassic volcanic rocks emerge. In this area is one of the best exposures of this volcanism. crossing these erosion resistant outcrops, the Pinturas River formed over time a deep valley of almost vertical walls.
The Rancho Patagónico is located in a region as old as the Earth itself, which corresponds to a cartonical area whose basement is made up of precambrian metaformites to lower Paleozoic and Paleozoic granitoids. On this basement, continental sediments of the perm - Triassic rift have accumulated and in turn are intruded by Triassic - Jurassic granites.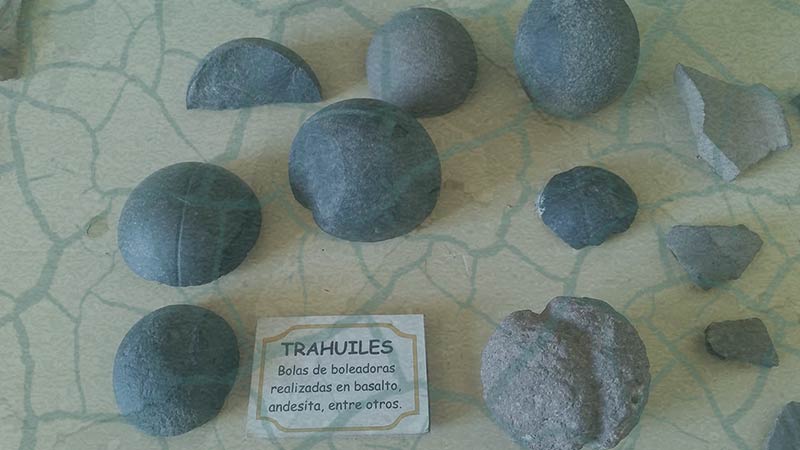 MILENARY TRADITION
TEHUELCHE HERITAGE
More than 10 millennia ago, the area was the seat of populations of hunter-gatherers , whose testimonies are the diverse and numerous types of settlements found: "riding schools" or workshops, base camps, burials and quarries for Extraction of raw materials Among the latter, the araucaria fossil wood of this monument was selected for the manufacture of stone instruments.

On my most recent trip through South America I came across a place that I had never seen before in the Argentine Patagonia, where I found myself surrounded by a peace and tranquility that I had never felt before in this region of the world. Photography is my passion, and here I was able to capture images that I cannot achieve anywhere else.

I arrived in Comodoro looking for a place to spend the night to continue my vacation. There I met the owners of the Ranch and decided to give the experience a chance. The best decision I could have made! As a South African I am a lover of adventure and exciting experiences, and I certainly found them at the Ranch.

I traveled to Patagonia for the fascination I felt towards Westerns, and found the right place. It is a dream come true, I really enjoyed it from the ride to the horse riding. The Gaucho who attended us is a character, skilled and extremely attentive as is his family. An unforgettable experience.

Of all the places I have visited in Argentina, this has been without a doubt the most impressive. The tranquility that is lived in the room has no comparison, and the amount of Patagonian fauna that is observed with the naked eye makes you feel as if you were in a National Geographic documentary.

THE
ADVENTURE
HAS JUST BEGUN
PEOPLE
---
The Rancho can comfortably house them to share a unique experience in Patagonia.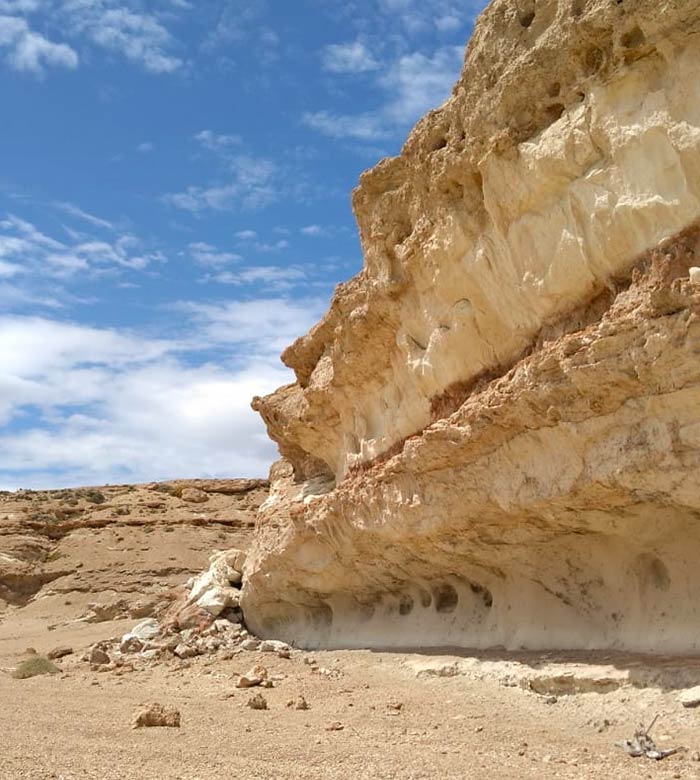 COMFORTABLE FACILITIES
FOR YOUR PATAGONIC EXPERIENCE
The Rancho Patagónico comprises 10,731 hectares of land divided into 3 main squares. It has 3 main constructions, elaborated more than 100 years ago. A main house where guests are staying, a secondary house where our gauchos live and a main house where we have our poultry.
It also has stables, an original bar built from a 1917 Ford truck, a mill, water wells, several artisanal ovens, fire pits and recreation areas to hang hammocks, assemble tents and any other camping equipment that we want to take advantage of.
The Rancho is designed to accommodate up to 12 people at a time, with two double bedrooms and a master bedroom with 4 bunk beds that house up to 8 people in total.
It has comfortable facilities, perfectly set in the style of 1900. For cold nights we have a large fireplace in our main room, to enjoy a good wine and a snack. In addition, it has a very well stocked cellar with wines, traditional spirits, beer, Scotch and Bourbon.